There's a particular kind of magic in the air when the holiday season rolls around. It's a time for family, sure, but also a time to celebrate those other special people in our lives: our friends. And what better way to celebrate than with a casual Friendsmas party? Here, we'll explore creative ideas to turn your holiday party with friends into a night to remember.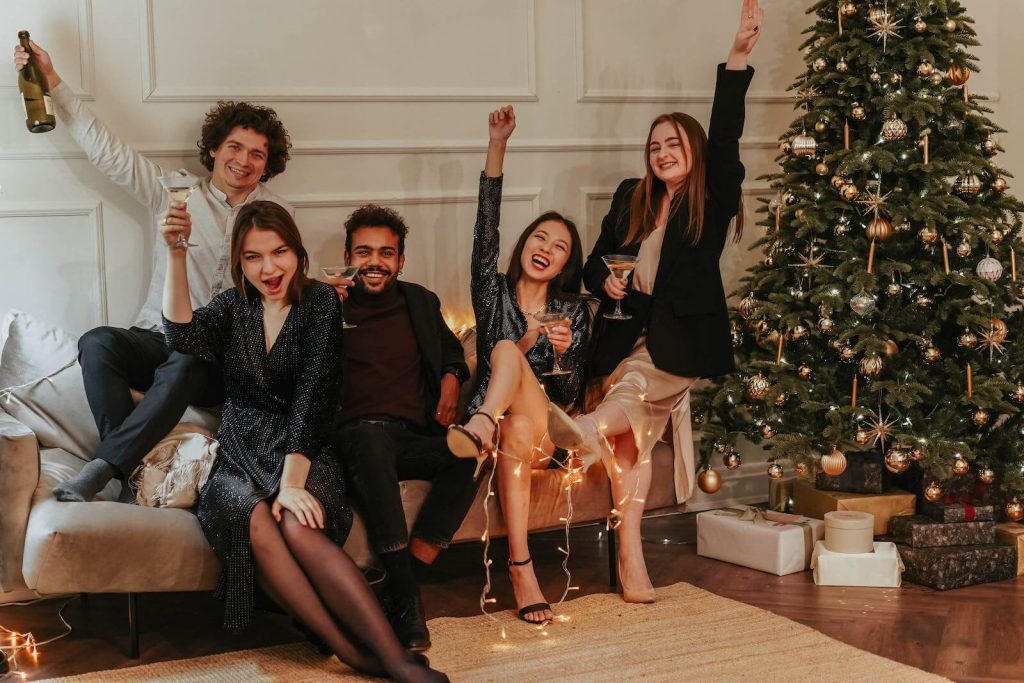 The Cozy Atmosphere
Setting the mood is essential for any successful gathering. For a casual Friendsmas party, think warm, inviting, and relaxed. Decorate with a mix of holiday sparkle and homey touches. String lights can create a warm, magical glow, while candles and holiday-themed centerpieces add a festive touch.
Potluck Delights
The holidays are a culinary feast, and sharing is caring, right? Turn your Friendsmas into a potluck party. Ask each of your friends to bring a dish that reminds them of the holidays. This not only takes the pressure off you, but it also adds a personal touch, turning your holiday party with friends into a truly communal experience.
Fun and Games
What's a Friendsmas without a little fun and games? Perhaps a white elephant gift exchange, where everyone brings a wrapped, unmarked gift and takes turns choosing a present or "stealing" one that's already been opened. Or go classic with holiday-themed charades. Laughter is the key ingredient here.
A Festive Playlist
The right music can set the mood for your Friendsmas party. Create a playlist with a mix of holiday classics and your group's favorite songs. This can keep the energy up and create a soundtrack for a night full of fun and good vibes.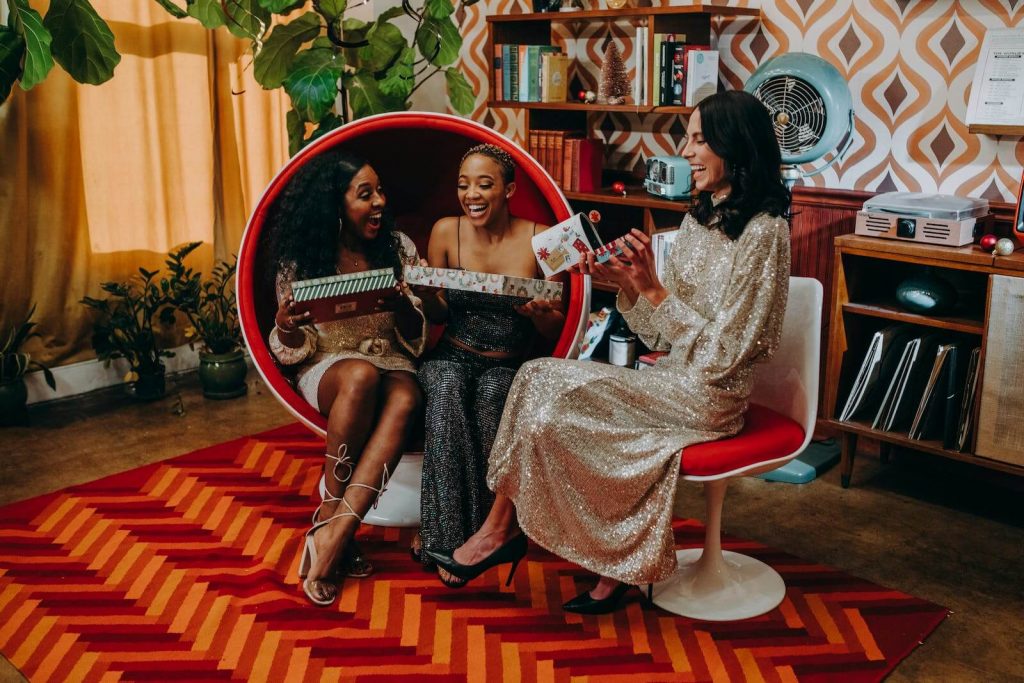 A Toast to Friendship
What's a celebration without a toast? Whether it's with champagne, sparkling water, or hot chocolate, a toast to the friendships that have supported and uplifted you throughout the year can be a beautiful, bonding moment.
Unwrap a Murder Mystery
For an unforgettable twist to your Friendsmas, why not host a Murder Mystery game? It's an interactive experience that combines suspense, fun, and lots of laughter. Plus, it's an excellent way for friends to bond, collaborate, and show off their detective skills.
An Unforgettable Friendsmas
This holiday season, gather your friends for a casual Friendsmas party that's full of warmth, fun, and creativity. Remember, the best parties are those where everyone feels comfortable and welcomed, and the atmosphere is ripe for making memories.
Not sure how to set up a Murder Mystery game? No problem! The professionals at the Murder Mystery Company specialize in turning ordinary parties into unforgettable experiences. Contact them today, and add a thrilling touch to your Friendsmas celebration!