The holidays are a time for celebration and fun! Whether going to a work party, family gathering, or casual shindig, it's important to dress the part. This post provides tips on what to wear to a holiday party so that you look your best. We'll discuss different outfit options depending on the type of party you're attending and offer some advice on what to avoid. So put on your thinking cap and prepare to take your style up a notch!
Consider the Location
Before you put on your party dress, take a moment to think about the location and situation. For example, if you're going to a formal holiday work party at a swanky downtown hotel, you'll want to dress up a bit more than if you're going to a casual gettogether at someone's home.
Ask yourself what the dress code is. Are jeans and a nice top okay, or do you need to go all out with a cocktail dress? If there isn't a specific dress code, use your best judgment based on what everyone else is wearing. You don't want to be the only one dressed up or the only one in jeans.
And finally, always keep in mind the weather. A little bit of rain shouldn't stop you from wearing your favorite new outfit, but if there's snow on the ground or it's bitterly cold outside, put something warmer on instead. If the thermostat in your office is set to "hotter than a sauna," that's something to consider as well.
Now that you've considered the location and situation, it's time to start thinking about what to wear!
5 Essential Dresses for Holiday Parties
Dressing for success is all about having the right clothes in your closet. And when it comes to special occasions, there's no better way to make an impression than with a classic dress. A go-to power dress will elevate your look and make you feel confident and poised. Here are five dresses that every woman should have in her arsenal.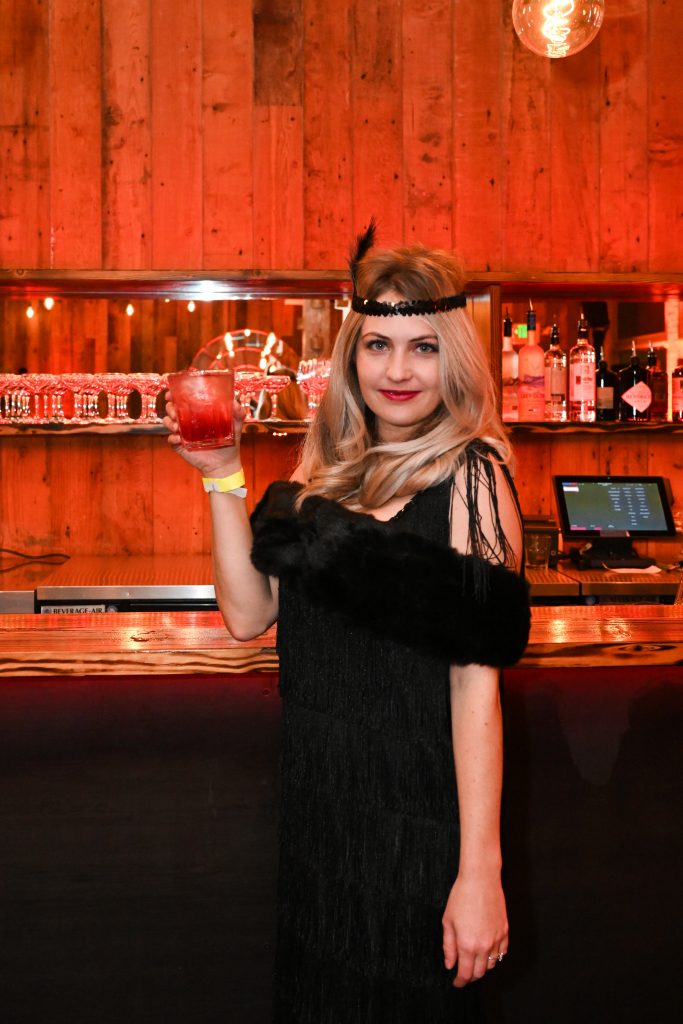 Little Black Dress
A little black dress is a timeless and classic option for any formal occasion.
A-Line Dress
An A-Line dress is a versatile and stylish option that can be dressed up or down.
Shoulder Dress
A shoulder dress is a unique and elegant option to make you feel confident and stylish.
Long Gown
A long gown is a formal dress that falls below the knee. It's a classic and elegant option that can make you feel confident and poised.
Tailored Sheath
A tailored sheath dress is a form-fitting dress that hugs your curves. It's a versatile and stylish option that can be dressed up or down.
Unique Color Combinations
If you're not into wearing a fancy party dress, there are plenty of other festive clothing options that you can choose to put together your holiday party outfit. And even if you do like wearing power dresses, it's always fun to experiment with unique color combinations. Try not to just wear red and green unless it's a costume party and you are dressed up like a Christmas tree.
If you're looking to add a little bit of excitement to your wardrobe, why not try some unexpected color combinations? For example, red heels and royal purple can make a stunning combination. Some of our favorite color combinations include sapphire blue and ruby red, emerald green and amethyst purple, and topaz yellow and citrine orange.
Keeping it Comfy Casual
Even though the holiday party may be casual, you don't have to show up in pajamas and crocs. There are plenty of ways to look effortless but still festive. For example, you could wear a pretty sweater dress with leggings and boots. Or maybe a fun skirt with a comfortable t-shirt and flats. As long as you feel comfortable and confident, you'll look fantastic!
Some great ideas for what to wear to a holiday party include bright colors or festive prints. A tailored sheath dress or long gown would be perfect if the party is more formal.
Belts can add a touch of personality to any outfit and can also help to transform your look. For example, if you're wearing a loose-fit dress, a belt can help to cinch in your waist and create a more flattering silhouette. Or if you're wearing pants that are a little too big, a belt can help to give them a more fitted look.
Tips and Tricks for Cold Weather
Depending on the climate you live in, you may need to adjust your wardrobe accordingly. In this section, we'll give you some tips and tricks on how to dress for a holiday party when it's cold outside.
Winter Coats
While many people might think that a heavy coat is the only option, several types of coats can be perfect for a holiday party. For example, a short coat can be layered over a dress or skirt to create a dramatic look, while a big coat can be worn to keep warm in cold weather. In addition, layering different pieces of clothing can create interesting looks that are perfect for holiday parties.
Wearing Those Jeans for the Work Party
Jeans are versatile, stylish, and can be dressed up or down depending on the occasion. Plus, they keep you warm in the winter weather. Some of our favorite pant styles include classic black and white pants, tailored trousers, and fun printed pants. Don't forget you can still be sexy yet professional and business-like. Or white pants and a comfortable red cardigan.
Oversized Sweaters
An oversized sweater can be dressed up or down, depending on the occasion. Plus, it keeps you warm in cold weather. If you want a personalized touch to your look, try adding a colorful neon or beaded belt. These belts can help to transform an oversized sweater into a more polished casual look. Pairing your sweater with booties will also help to dress it up.
Plus Size Holiday Party Dress
There are a few key things to keep in mind when shopping for plus-size work party dresses:
Make sure the dress is made from a stretchy fabric to fit comfortably and not be too tight or constricting.
Focus on adding layers and textures to your look to create visual interest. This could mean wearing a colorful scarf or jewelry or styling your hair in a festive way.
A belt can help cinch in your waistline and add a touch of glamor.
If you want to accentuate those beautiful curves, here are some great tips:
Wear a bodycon dress or skirt that shows off your shape
Opt for a dress with an empire waistline to accentuate your bust
Look for dresses with ruching or other details at the sides to minimize your hips
Choose a pair of high heels to elongate your legs
Buttoning Up
When it comes to what to wear to a work party, the most important thing is to have fun and feel good. By choosing pieces that you feel confident in and love, you'll look great no matter what. Oh, and don't forget about accessories! A belt, scarf, or hat can make all the difference. We hope these tips will help you pick the perfect party outfit for your next holiday party.